Jive Band #3317
Based in Manchester
,
Greater Manchester
Top class Chicago R'n'B performed in their own Jumping style, Jive, Swing and Rock n Roll all in a highley energetic and great fun act.
---
Jive Band #3184
Based in Penarth
,
Glamorgan
A live 50s and early 60s Rock n Roll four piece experienced band, The band, fronted by their lead guitarist / vocalist, will kick up a storm.
---
Jive Band #2988
Based in Birchington
,
Kent
Dr Feelgood inspired 3pc Rock & Roll, RnB, Jive
---
Jive Band #2490
Based in SWADLINCOTE
,
Derbyshire
Five piece band featuring boogie woogie piano , saxaphone , lead guitar , bass and drums. Pure 1950s rock n roll , great jiving sound from this smartl
---
Jive Band #2153
Based in NEW CUMNOCK
,
East Ayrshire
On TV in the SPAR & KIT KAT adverts where he appears & stars as ELVIS, ROY ORBISON, JERRY LEE, EDDIE COCHRAN, GENE VINCENT, BUDDY HOLLY. In addition h
---
Jive Band #1912
Based in Watford
,
Hertfordshire
We are a Weddings & Functions who specialise in performing popular tracks from the 1950's to modern day numbers. We are suitable for both large and sm
---
Jive Band #1860
Based in south mimms
,
Hertfordshire
We are an Irish family,and the group consists of three Sisters and Dad! We all play different instruments ( Guitars,,both lead and acoustic..fiddle,k
---
Jive Band #1717
Based in Stoke-on-Trent
,
Staffordshire
This band is a trio (Keys, Sax, drums with vocals). They produce a classic, timeless high class sound from the swing era, in addition to 50s rock n ro
---
Jive Band #1615
Based in Wigan
,
Greater Manchester
1950s jive bop and stroll early rockabilly covering early Presley, Gene Vincent, Johnny Cash and many more.
---
Jive Band #1591
Based in Torrington
,
Devon
A blues band playing authentic blues, boogie and country blues – great dance music with something for every party from Chuck Berry and The Rolling Sto
---
Jive Band #1343
Based in Harpenden
,
Hertfordshire
As seen on BBC TV's "Children in Need" Featuring Simone, from the Ivy Benson Orchestra An exciting night with hits you'll know and love from the S
---
Jive Band #1216
Based in Egham
,
Surrey
Function Band ideally suited for all occasions and venues performing Blues, Boogie, Rock 'n' Roll and swing music of the 40's and 50's.
---
Jive Band #915
Based in Telford
,
Shropshire
With influences from rockers Gene Vincent and Jerry Lee Lewis to The Stray Cats, the band whip up a storm with their dynamite and slick delivery of so
---
Jive Band #875
Based in Monmouth
,
Monmouthshire
Coming to Jive and Swing through rock, classic, blues and jazz, The Band have a wealth of experience performing live to audiences of all kinds and pre
---
Jive Band #755
Based in Loughborough
,
Leicestershire
Offering the finest entertainment in swing music. From Glenn Miller and Count Basie and more!
---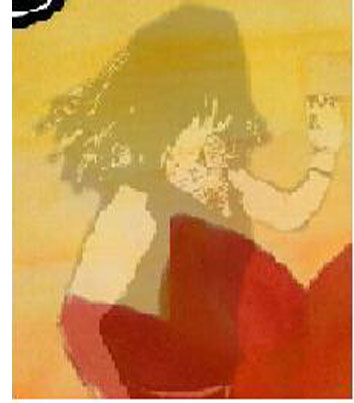 Jive Band #737
Based in exeter
,
Devon
JAZZ YOU CAN DANCE TO ! A 6-piece jazz /swing /soul / dance outfit based in the South West UK. The band plays a great selection of irresistible music
---
Jive Band #672
Based in King's Lynn
,
Norfolk
An exciting 18-piece orchestra of highly talented musicians able to play for any function, be it wedding, corporate event, birthday, anniversary o
---
Jive Band #664
Based in Upminster
,
Essex
This sensational floor-filling party band will swing their way through the music of the legends of Las Vegas – Bobby Darin, Andy Williams, Elvis, Tom
---
Jive Band #616
Based in Leamington Spa
,
Warwickshire
Able to provide excellent background music (for example over a wedding breakfast) or be the main entertainment with a Rat Pack singer and horn section
---
Jive Band #615
Based in Leamington Spa
,
Warwickshire
Great sounds of a classic Big Band era, faithfully recreated by this fantastic, professional orchestra. From Frank Sinatra to Glenn Miller, memorable
---
Jive Band #381
Based in Bedford
,
Bedfordshire
This exciting Swing Orchestra, features the very best professional musicians and singers and performs live music of the Big Band era
---
Jive Band #324
Based in Farnborough
,
Kent
Looking for live music entertainment that will keep your guests dancing all night? This fantastic brass live function band specialise in wedding enter
---
Jive Band #291
Based in Sunbury on Thames
,
Middlesex
This brillant band and performs as a duo, trio or quartet, playing smooth jazz, swing and Salsa. This is lively, cheerful music, but can also provide
---
Jive Band #288
Based in Leckhampstead
,
Buckinghamshire
A professional 6 piece Party Band from Milton Keynes. Live music to suit every occasion and appeal to every age group. Superb lead vocals plus backing
---
Jive Band #260
Based in Bungay
,
Suffolk
This Jazz orchestra offers you a stunning performance of classic swing numbers through to recent hits.
---
Jive Band #224
Based in farnham
,
Surrey
Rat Pack & Blues Brothers Tribute act
---
Jive Band #223
Based in Hither Green
,
Greater London
50's Rock'n'Roll Band - 6 piece, including piano, tenor sax and lots of harmony vocals. Based in London, but travel anywhere.
---
Jive Band #173
Based in East Gristead
,
West Sussex
This big band has both extensive repertoire and library and performs big band favourites, jazz, swing, latin, popular music and show tunes. The band a
---
Jive Band #166
Based in Upminster
,
Essex
This superbly presented and exciting band specialses in the finest mellow jazz and classic swinging songs for your dancing or listening pleasure.
---
Jive Band #50
Based in
,
A commotion is exactly what this band will cause! With a blend of jazz, jive, swing, and an original twist on pop, they are an ideal band for any occa
---