We've Got The Perfect Entertainment for Your Event!
FEATURED ENTERTAINERS
Hire a Drag Queen for your Bottomless Brunch.
Our expert Drag Performers will make your event memorable with classy costumes and top comedy and cabaret while you savour a delectable brunch and bottomless mimosas.
Its easy to find an available drag queen. just use our booking enquiry form
This incredible drag queen, who has over 25 years in the profession, will leave your guests speechless and talking about your event for ages.
Her comedic act will make it a memorable occasion thanks to her amusing bespoke outfits.
Very popular at weddings, and certainly a memorable moment, the dumped ex makes an apperance at the wedding party or ceremony.. much to everyone's amusement!
Online Drag Queens For Hire
How Do I Hire An Online Drag Show Webinar?
Drag Act Shows and Drag DJs
We have drag queens located all over the UK. Use the enquiry form to check availability for Hen Parties, Ladies Nights etc.
From a comedy appearance at a wedding performing "It should have been me" to a full drag show with drag DJ and Male dancers.
Bavarian Oompah Bands For Hire
How Do I Hire an Oompah Band?
We can help you Hire Bavarian Oompah Bands right across the country for your Oktoberfest themed event.
All of our bands engage the crowd, lead sing-alongs, and dress in full traditional Bavarian costume.

Pipers for Weddings & Funerals
How Do I Hire a Scottish Highland Piper?
We have Local Pipers located all over the UK for Weddings, Funerals, Burns Nights, New Year, Private and Corporate Functions. We can send you free quotes for Scottish Highland Bagpiper Hire in your area.
UK Comedy Hypnotist Shows
How Do I Hire a Comedy Stage Hypnotist?
We have all the top Comedy Hypnotists for hire throughout the Uk. Have your guests laughing until their sides ache with the hilariously funny and original stage shows from the funniest acts in the UK.
Get free quotes for Comedy Hypnotists covering your area.
Pianists for hire
How Do I Hire a Pianist?
A huge selection of Pianists For Hire located all over the UK for all types of functions. Pianists can create the perfect mood and supply all equipment or play the inhouse Piano.
SKA Bands
How Do I Hire a SKA Band?
We have SKA bands playing ska and rocksteady of the 60's and 70's, Hire a SKA Band playing Classics from the 2 Tone and Trojan labels and of course music by The Specials, Bad Manners, Madness, The Beat, The Selecter, Skatalites etc.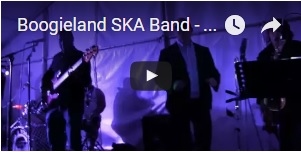 Mobile Discos
How do I Hire a Local Mobile Disco?
Hiring a local Mobile Disco
- Finding excellent mobile discos in your neighbourhood is simple with Boogieland. Submit your information here, and we'll quickly and simply get prices from the best mobile discos in your area after conducting our research. The newest technology and a broad selection of music from all eras are available from Boogieland DJs.
Our Previous Clients
We have provided the entertainment for a huge number of Private, Corporate and Military events.
Join Boogieland