Mind Reader #3759
Based in Grantham
,
Lincolnshire
Mind Reader, Magician and Psychic Entertainer, who has worked for clients as diverse as Frankie and Benny's and Harvey's Furnishers, and has appeared
---
Mind Reader #3397
Based in Ruislip
,
Greater London
He is one of the most sought after Mentalists in the UK. If it is high quality Mind Reading, Psychological Entertainment or Mind Magic, you have come
---
Mind Reader #3365
Based in Tynemouth
,
Tyne and Wear
"You Have Got To See This" - BBC One of the UK's most in demand corporate entertainers for awards dinners and conferences, He engages guests with his
---
Mind Reader #3331
Based in Carmarthen
,
Carmarthenshire
A stunning close-up magician who has been performing magic professionally for over twenty years.
---
Mind Reader #3277
Based in Kidderminster
,
Worcestershire
Award-wining artist specializing in magic, mentalism and comedy. He has entertained crowds of all sizes and performed magic in the UK & Abroad.
---
Mind Reader #3031
Based in Rochester
,
Kent
Close up magic is an ideal accompaniment to any function or event, it's an ideal ice breaker and a super way to ensure your event is talked about long
---
Mind Reader #2756
Based in Falkirk
,
Stirling
Acts of Mind-reading and premonition, psychological persuasion and influence are combined to create a cracking show that will captivate the most deman
---
Mind Reader #2633
Based in London
,
Greater London
One of the UK's most versatile and universally appealing entertainers, this Hypnotist will make your event unforgettable with his special blend of com
---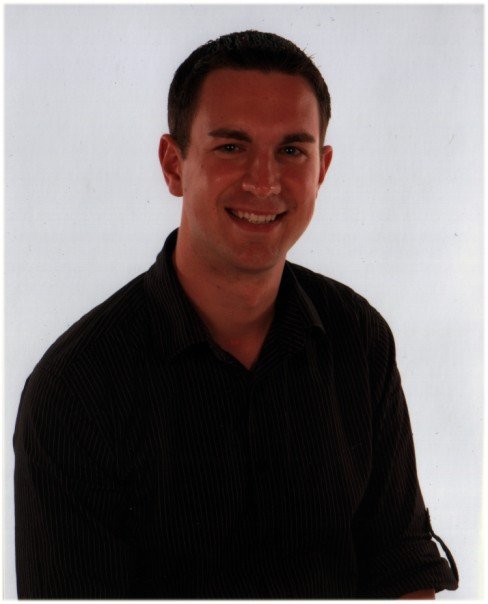 Mind Reader #2622
Based in Tollcross
,
Glasgow
All round performer and entertainer just back from 8 years on Cruise ships as Cruise director and performer.
---
Mind Reader #2603
Based in Chelmsford
,
Essex
Are you capable of free will or is everything controlled? Book and find out. He is a magician and psychological mind reader with 10 years' experience
---
Mind Reader #2542
Based in Hornchurch
,
Essex
He combines sleight of hand, charm and humour to entertain audiences at some of the most glamourous locations in London and the UK.
---
Mind Reader #2478
Based in Brighstone
,
Isle of Wight
Mentalism. Mind-reading. Psychological Illusions. All of these terms have been applied to what I do, alongside more traditional magic. Close up, walka
---
Mind Reader #2347
Based in Birmingham
,
West Midlands
He is a popular walk around magician specialising in close-up/street style magic and illusions. Available for Weddings, Corporate events and all othe
---
Mind Reader #2310
Based in Ruislip
,
Hertfordshire
As a Magician he has been leaving audiences baffled for over a decade! Refreshing and funny. He has been performing Magic to audiences for over a deca
---
Mind Reader #2293
Based in Clutton
,
Cheshire
Looking for a unique and genuinely funny close up magician who will interact with your guests, leaving them laughing and amazed?
---
Mind Reader #2254
Based in Durham
,
Durham
Looking for something different?... Professional Equity Member, past Secretary of local Magic Circle and Full Member of the exclusive British Socie
---
Mind Reader #2155
Based in milngavie
,
Glasgow
Children's entertainer in Glasgow , Scotland. Scotland's no1 for family fun. Magic , games , party dances , balloons , disco , Sammy Squirrel and Bu
---
Mind Reader #2103
Based in Milford Haven
,
Pembrokeshire
Whether your next event is a Wedding, Corporate event or Children's party, or a simple get together for friends and family this Magician will make it
---
Mind Reader #2009
Based in Ormesby St Margaret
,
Norfolk
Close up magic and physiological sleight of mind to entertain at weddings, christenings, trade shows and private parties. As a member of the Magic Cir
---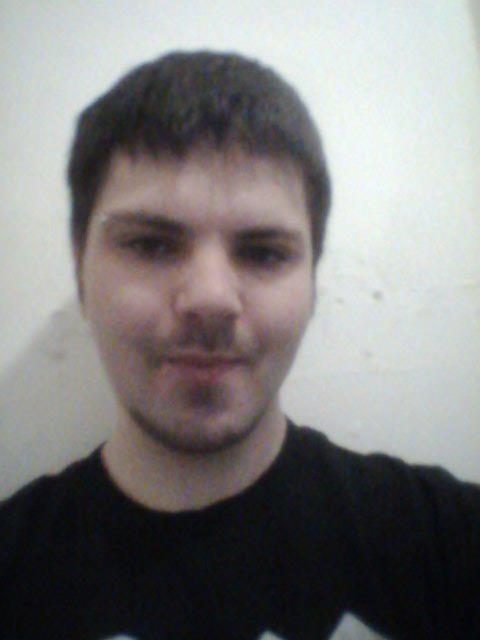 Mind Reader #1896
Based in Govanhill
,
Glasgow
This magician has being performing magic for the past 10 years. He has performed for ITVs Britain's got talent as well as getting through to the regio
---
Mind Reader #1565
Based in Aldershot
,
Hampshire
He has been performing astonishing mind-reading and psychological illusions for 17 years.
---
Mind Reader #1488
Based in Selby
,
North Yorkshire
This Magician is available for all types of entertainment work, from Weddings to Corporate events, Barmitzvas to Birthday parties. Will also entertain
---
Mind Reader #1431
Based in Ompton
,
Nottinghamshire
Professional Mind Reader based in the UK. He is one of the few performers in the world who performs what is called "Mentalism" or Sleight of Mind.
---
Mind Reader #1382
Based in Belfast
,
County Down
One of the top entertainers in Northern Ireland, award winning, full-time professional Close-up magician and Mentalist, This magician is recognized no
---
Mind Reader #1348
Based in Aldershot
,
Hampshire
As one of the UK's premier Mentalists/Psychic Entertainers He will perform amazing Mind-Reading and Psychic Illusions, to ensure your function is a Tr
---
Mind Reader #1293
Based in Chelsea
,
Greater London
Beginning his craft as a young boy in Kent, this perfomer swept his home town off its feet by amazing large crowds on his local streets and earning hi
---
Mind Reader #1235
Based in West Calder
,
West Lothian
Stronge proffesional visual magic for all ages and events. I never let the tricks get in the way of the entertainment .
---
Mind Reader #1137
Based in Warlingham
,
Surrey
He has been a professional magician since 1991 and has performed at many shows for private parties schools fetes and fairs. Children's parties can las
---
Mind Reader #941
Based in Sandown
,
Isle of Wight
A professional close up magician with over 7 years of experience, his unique style is completely different from any other close up magician, he specia
---
Mind Reader #888
Based in Leicester
,
Leicestershire
Professional UK, international and midlands magician, who is a member of the Prestigious Leicester Magic Circle
---
Mind Reader #736
Based in Redruth
,
Cornwall
MAGICIAN, MIND READER & PSYCHIC ENTERTAINER. Unusual, Uncanny and Unearthly Entertainment Private Function and Corporate Events
---
Mind Reader #699
Based in Hillingdon
,
Greater London
Professional, amazing & entertaining close-up & cabaret magician ideal for Weddings, private parties & corporate functions
---
Mind Reader #651
Based in pinhoe
,
Devon
Combining Sleight of hand and cheeky humour this magician will take you on an entertainment roller coaster. Taking you from fits of laughter to Wow ho
---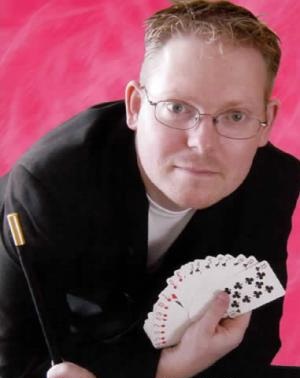 Mind Reader #359
Based in Kidderminster
,
Worcestershire
Mind Magician is a UK based mentalist, using objects that the audience can relate to. He is simply not just a card trick after card trick kind of guy.
---
Mind Reader #298
Based in gateshead
,
Tyne and Wear
Fast and funny comedy stage hypnotist show and also seperate mindreading show. He is one of the leading comedy stage hypnotists in the UK with oner 17
---
Mind Reader #262
Based in Pinner
,
Middlesex
An award Winning T.V. Magician he has performed across the world with his unique style of close-up entertainment which is a combination of magic, misd
---
Mind Reader #235
Based in Lewes
,
East Sussex
One of Britain's foremost paranormalists. Recently he was a winner on BBC1's feature 'Strangley Talented'.
---
Mind Reader #206
Based in London
,
Greater London
The unique appeal of the Comedy Hypnotic Stage Show, combined with extraordinary World of Mind Reading and Mind Control makes for an evening of Mind B
---
Mind Reader #178
Based in Sheffield
,
South Yorkshire
This superb entertainer is one of the UK's leading Hypnotists and Mind Readers. You will not believe your senses as he takes you on a journey into the
---
Mind Reader #176
Based in Bushey Heath
,
Hertfordshire
Award Winning Television Magician - The Star's Favorite Magician.
---
Mind Reader #169
Based in Borehamwood
,
Hertfordshire
You want magic? You want comedy? Then this man is the answer. A member of The Magic Circle and of Equity he has performed all over the world including
---
Mind Reader #162
Based in Wolverhampton
,
West Midlands
SEEING IS NOT ALWAYS BELIEVING.....and you won't believe your eyes when you experience up-close and personal magic from either of these magicians.
---
Mind Reader #156
Based in Eastcote
,
Middlesex
This is one of magic's rising stars, building a solid reputation for his astonishing magic.
---
Mind Reader #152
Based in Ruislip
,
Middlesex
This is a master of his art breaking the boundaries of magic and psychological entertainment and taking it to a new and advanced form.
---
Mind Reader #144
Based in Leicester
,
Leicestershire
Forget the generic magicians you may have experienced in the past - a performing magician for over 15 years this man is slick, entertaining, professio
---
Mind Reader #143
Based in Hornsey
,
Greater London
Magician, Illusionist, Mind Reader, Psychic or something else? That ultimately can only be decided by you. He is one of the most sort after entertaine
---
Mind Reader #141
Based in Exeter
,
Devon
Award winning Professional Magician he blends spontaneous comedy with mind-blowing magic. he has been awarded "Close-Up performer of the Year" for sev
---